Filed Under: Barack Obama, Deficit, Featured, Featured Local, Fiscal Policy, Government Health Care

Print This Post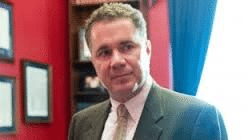 Yesterday the Republican-controlled House of Representatives voted once again to repeal Obamacare in full—a vote that passed 229-115 on party-lines besides two democrats who crossed over.  Not the least bit surprising was that Rep. Bruce Braley once again voted in favor of Obamacare—but my how much different this must have felt than his first vote for it three years ago.
A Different Landscape
Besides the obvious fact that Braley is now a U.S. Senate candidate, a variety of things made yesterday's vote a much bigger political gamble.
Consider this, on the day the Senate passed Obamacare through the Reconciliation process—March 25th 2010—the Real Clear Politics approval rating for Congress was a shocking 17.4% approve to 77% disapprove.  As bad as that seems, at that time …