Filed Under: 2012 election, Economy, Election, Featured, Featured Local, Iowa General Assembly, Iowa Politics

Print This Post
Thursday morning John Landon put fellow Republicans and House District 37 residents on notice that he plans to run for the newly created seat in the Iowa legislature.
Stay tuned in the coming weeks as The Conservative Reader:Iowa will follow this developing primary and have a sit down interview with Mr. Landon as he embarks on this campaign.
The following is the press release sent out by the Landon camp: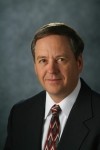 For immediate release
October 5, 2011
ANKENY, Iowa — Pledging to be an aggressive leader for a balanced state budget, economic development, education reform, and agriculture, Ankeny resident John Landon today announced his candidacy for the Republican nomination for Iowa's State House District 37.
A lifelong Iowan with a background in business, Landon (525 NE …