Filed Under: Elections, Featured Local

Print This Post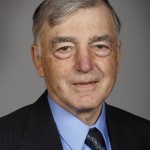 Julian Garrett, Republican member of the Iowa House from the 25th District (all of Madison and parts of Warren County) has won the special election for Senate District 13, previously held by Kent Sorensen who resigned in early October. Â Garrett was opposed by Democrat and former Iowa House Member Mark Davitt.
In a release from Iowa Republican Party Headquarters, Chairman A. J. Spiker said:Â "Julian Garrett worked hard to win this election and I'm pleased to hear of the results, " said Spiker. "We were excited to work with him over the past month's campaign and look forward to having him in the State Senate."
Garrett's win was important for Republicans who already need to win 3 seats in 2014 to regain control of the Iowa Senate.  A loss today would have increased the number of seats needed to 4.  That said, Garrett's new Senate seat will be on the 2014 ballot as well.
Two other special elections were held in 2013 for Iowa House seats that were vacated by Democrats.  Democrats maintained control of both of those seats.  A special election to fill the seat now vacated by Julian Garrett in the Iowa House has yet to be scheduled.
About the Authors
Mr. Smith is the Publisher of The Conservative Reader, and is a co-founder of Valley Evangelical Free Church in West Des Moines, Iowa. He is Owner of Ambrosia Web Technology and is a Technology Relationship Manager and VP for Wells Fargo. Art holds a degree in Computer Science from Drake University in Des Moines, Iowa. Art's views are purely his own and do not necessarily reflect the views of Wells Fargo.
Sorry, comments for this entry are closed at this time.