Filed Under: Featured Local, The Conservative Reader

Print This Post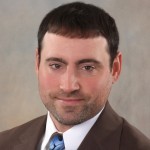 Change is inevitable.  A few years ago, I met Justin Arnold while I was working at Polk County Republicans.  Justin was looking for any opportunity to help the Republican Party being led by John Bloom at the time, and impressed both John and me with his ideas and his writing.  Among other things, Justin began writing for The Conservative Reader.  We became fast friends, and several months later I asked Justin if he would consider taking on responsibility for editing The Conservative Reader: Iowa, and he said "yes".
Justin recently took a position on Matt Whitaker's senatorial campaign.  He shut down his business in order to work for Whitaker, and is bringing his various skills to bear in this work.  Being that this is a full-time position and that it would be impossible not to cover the biggest political story in Iowa over the next year, which this Senate race will certainly be, he has chosen to step down as Editor of The Conservative Reader: Iowa in order to ensure that there is no perceived or actual conflict of interest.
We cherish our integrity at The Conservative Reader.   While Justin has worked for several campaigns in the past, we have always made it a point to not write on the races we are personally involved in.  We have raised questions about conflicts of interest on the part of various leaders in the past and would not do so without placing the same expectations on ourselves.
I am currently seeking someone to replace Justin in this important role at The Conservative Reader: Iowa.  We hope to bring a totally new and unique perspective on Iowa Politics from another Iowan to The Conservative Reader very soon!
I do hope that Justin finds great success while working on this campaign!  I'm sure that we will hear from him in the future, and hopefully benefit from his writings again!
Art Smith, Publisher and Editor-in-Chief
The Conservative Reader
About the Authors
Mr. Smith is the Publisher of The Conservative Reader, and is a co-founder of Valley Evangelical Free Church in West Des Moines, Iowa. He is Owner of Ambrosia Web Technology and is a Technology Relationship Manager and VP for Wells Fargo. Art holds a degree in Computer Science from Drake University in Des Moines, Iowa. Art's views are purely his own and do not necessarily reflect the views of Wells Fargo.
1 Comment(s)
John Bloom | Sep 27, 2013 at 8:32 am | Reply

I wish Justin the best of luck with his new opportunity on the Whitaker campaign. He has provided a consistently fair and well studied perspective on Iowa politics and various issues.
Sorry, comments for this entry are closed at this time.