Filed Under: 2012 Elections, Featured, Featured Local, Iowa, Iowa General Assembly, Iowa Media, Iowa Politics

Print This Post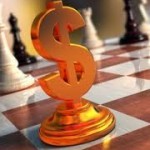 ((Click here to read Part 1 from the beginning))
Picking up where we left off in Part 1, here is a look at the last two Senate defeats we are reviewing.
SD 30— Reisetter (R) defeated by Danielson (D)
A few factors made this seat a tough one to pick off for Republicans from the jump.  For starters, besides having the advantage of incumbency, Danielson was pretty much a perfect candidate for this district on paper.  Added to this was the presidential election with University of Northern Iowa students and faculty representing a significant portion of the district.  The youth vote always favors Democrats and was going to be fairly high (more on this in a moment).
Of all the races on this list this contest had the least to do with spending advantages, as Reisetter proved to be a fabulous fundraiser for a challenger.  Danielson's dollar advantage of money spent in the final 3 ½ months was only $33,000.  The GOP stepped up by kicking in $108,000 for the final push, and the result was a R+443 voter registration advantage became a 617 vote margin of victory for Danielson.  Keep in mind that this small of a registration advantage for Reisetter is a little misleading as in a college town this could easily be wiped out by last second student registrations.
I was contacted by Reisetter's campaign manager, Justin Bartlett, and he provided some very interesting statistics from the race.  It is his view, and the numbers back it up, that Romney's poor showing led to this defeat.   Some highlights from this data are:
1. Romney lost SD 30 by 2,425 votes, while Reisetter lost by 617 votes—thus he outperformed Romney by 1,808 votes.  To outgain your Party's Presidential nominee by that margin and still lose by over 600 tells you a lot about the toughness of the climb here.
2. The precincts in which Bartlett deemed most represented by UNI students saw a significant percentage of ballots cast that split the ticket to vote for Obama and Reisetter.  In these precincts between 6.1% and 13.5% of Obama voters actually voted for the Republican Senate candidate.  This ability to appeal to young voters, even those who chose Obama for President, bodes well for Iowa Republicans in general—and certainly for Reisetter going forward.
The Bottom Line=  Reisetter took on one of toughest challenges on the map this cycle and ran strong.  Even though he faced a tough incumbent, in a college district, in a presidential year where a large portion of the country's youth is spellbound by President Obama, Reisetter came up just short.  Of all the losses on the list, this one has by far the most silver linings for Republicans.
SD 26— Bartz (R) defeated by Wilhelm (D)
In a match-up of two incumbent Senators, long-time Republican Merlin Bartz came up 120 votes short on election night to Mary Jo Wilhelm.  For Republicans this was a big blow as not only did they need this win, Bartz was a seasoned policy guy who served on several important committees.
This race had the most money spent on it of all the Iowa legislative races on the ballot this cycle—and as you might guess Bartz was soundly outspent.  In the final 3 ½ months of the campaign $279,000 was spent for Bartz while $392,000 was spent for Wilhelm.  The Democrat Senate Majority Fund dropped $224,000 here between July 19th and October 19th, and another $157,000 in the final weeks.
Bottom Line=  You never want to be both in a district that already favors the other side and be outspent in a race.  Unfortunately for Republicans this is what happened here.  Bartz faced a D+647 registration hole and was then outspent by $113,000 down the stretch—the result was a loss late on Tuesday by 120 votes.
I mentioned this before the election but it bears repeating.  Inexplicably, Bartz got into a legal dispute with his neighbors in late 2011 over a small stretch of fencing.  Before the election I said this certainly won't win him any votes and it could very well cost him several.  Now that it's over I think it is fair to ask if this news story alone didn't cost him 120 votes in his community.  This is not a stretch when you consider if this even offended five neighboring households, who in turn moaned about it to three or four friends plus their immediate family members, you could get to 120 people pretty quick.  We will never know but wouldn't it be quite a story if the political fate of Iowa ended up being decided by a couple hundred feet of fencing?
Trends
• Clearly stating the obvious here, but Republicans as a whole were badly outraised and outspent this year—I am beginning to question the level of impact money has in local races these days, but certainly there is no reason to be dominated in this area.
• In the 5 races we just went through in parts 1 and 2, Democrats spent a cumulative $1.73 million to the Republicans $1.02 million (with Hamerlinck's final report still not available for some reason).  More importantly, in the closest two races combined (SD 30 and 26), Democrats spent $736,000 to the Republicans $590,000 and these contests were lost by a combined 737 votes.
• The Democrat strategy of dumping big money into a chosen firewall of 5 races ended up being very successful.  Meanwhile, and partially due to far less funds, the Republican strategy of more evenly spreading money around proved not to work.  I do concede that Romney's performance among other things had impacts as well, but questions about money allocation are certainly on the table.
Answering Questions and Looking To The Future
I meant to address several questions here, but ran too long to do so.  Early next week will be devoted to the several questions facing Republicans in Iowa moving forward—and I hope to have some other opinions of Iowa politicos to share with you as well.  The questions we will be looking at include:
• How can we raise the resources necessary to pull out the close races when we need to?
• Did the internal polling done by the Republican Party produce accurate enough results?
• Was the decision to send $150,000 to Col. Al Ringgenberg in SD 8 a wise move, or is it possible it was driven by the emotion of potentially removing Mike Gronstal from the Senate?
• Do traditional TV spots and what I would call "cheesy" mailers still work?  Are they worth the money or do we need to pursue a newer model for our political spending?
• Is there a way to counteract the huge impact that public-sector unions have on both producing candidates for the Democrat Party and getting out the vote for these candidates?
• After 2 years of trying to get public sector unions to pay 20% for their insurance, are they going to be an even more dominant force in 2014?
• How can we get more Republicans involved in the primary voting process?  Turnouts hovering around 2,000 in House Districts and 4,000 in Senate Districts is having an impact in November.
About the Author
Mr. Arnold is a long time constitutional conservative. He holds a Bachelor of Arts Degree in English Literature from the University of Iowa. Over the last few years he has been involved in numerous political campaigns, most recently serving as campaign manager for an Iowa House candidate and serving as a city chair for Tom Latham. He is self-employed, running a small business in Ankeny, Iowa where he resides with his wife.
2 Comment(s)
John Deeth | Nov 15, 2012 at 9:20 am | Reply

Ringgenberg should have been able to raise $ on his own just by saying "I'm Gronstal's opponent."

Annie Bonneau | Nov 15, 2012 at 7:17 pm | Reply

So true John Deeth…strange that the GOP would have to give any money in that particular race. That alone seems to be symbolic of the mood of Republicans, and they proved it by not voting in large numbers this time around.
Sorry, comments for this entry are closed at this time.