Filed Under: 2012 Elections, Featured, Featured Local, Government, Iowa, Iowa General Assembly, Iowa Politics, Iowa Republicans

Print This Post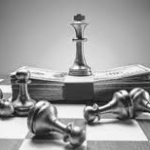 The way TCR: Iowa set the table for the Iowa Senate's 22 contested races was as follows: 9 races we predicted heavily favored one Party or the other, 8 races we predicted as leaning one way or the other, and 5 were deemed toss-ups.
The reason I was personally so bullish on a Senate takeover by Republicans was that if these predictions held Democrats would have had to run the table of the 5 toss-up races to keep control of the chamber.  In the end, and impressively I might add, this is pretty much what they did.  While most of my prognosticating here was accurate, they won victories in 4 of the 5 I deemed toss-ups and managed to flip one seat I had leaning Republican, the end result was not.
Looking For Answers
The best way to fix the problem the GOP had on Tuesday is to dissect what happened.  We will have much more on this next week, when I will post a data chart, but for now let's take the birds-eye view of the facts in the 4 toss-up contests Republicans lost and the one race where a "lean" Republican incumbent was upset.
The spending numbers below represent the cumulative amounts of money that were spent in each race by each side in the last 3 ½ months of the campaigns (July 19 to November 2nd).  This includes the money the candidate raised and spent added to the number the Party spent for each 'in-kind".  Since it is common practice for both sides to have the candidate donate large portions of their funds to their Parties, to spend both on their individual behalf and on other candidates the leadership feels could use it, I have gone through all the reports to subtract out this number. The result gives an accurate view of the actual dollars spent on the race (trust me it wasn't a barrel of fun).  Looking at the dollar amounts and the timing of ad buys for each side is very telling and we will break this down further later this week.  For now here is the general overview.
SD 49— Naeve (R) defeated by Hart (D)
This race was an open seat due to no incumbent residing in the newly drawn district.  It was a very tough district for Republicans but they had a great candidate who ran strong and should be commended.
Bottom Line= Naeve (R) was outspent by $84,000, faced a (D+3,721) registration deficit, and lost by 2,907 votes.  Despite being outspent he cut into the registration advantage by 800—he was the only Republican in this list to beat the numbers.
SD 46— Hamerlinck (R) defeated by Chris Brase (D)
This was an incumbent Republican seat that I wrongly had projected to lean Republican.  Republican Hamerlinck's final report was not filed for some reason, but in the first filing he showed spending $30,000 on his own while the Party spent $30,000 for him.  On the other side Brase (D) spent $330,000 on the effort.  Very telling here is that of this total $259,000 in assistance came directly from the Democrat Party.
Bottom Line= It's hard to say much on the Republican side without the last report filed, but on the Democrat side the story is a lot of money poured in to facilitate this upset.  Between July 19th and October 19th Democrats spent $167,000 before throwing in an additional $157,000 in the final few weeks.  The result in ballots cast ended up being a D+409 advantage turned into a 1,954 Democratic victory.  Something tells me this ends up being a story of an incumbent hugely outspent and not being backed up with enough dollars from the Party.
SD 36— Jech (R) defeated by Sodders (D)
This was an uphill fight from the jump for Republicans, which many say started when Jech defeated former Senator Larry McKibben in the primary.  The conventional wisdom was the Tea Party candidate Jech, who had already lost two runs at a House seat, was a far less formidable candidate than the Branstad backed McKibben.  In the final 3 ½ months Jech impressively raised over a $100,000, but the GOP only threw in $46,000 total, including a miniscule $14,000 for the final push.  Conversely, Democrats did not take Jech lightly, giving Sodders $358,000 in the final months.
Bottom Line= In the end Jech was outspent by $206,000 in an R+121 district, and she lost by 2,263 votes.  There is a ton of interesting stuff going on here.  At first glance you could explain away the GOP only giving Jech $46,000 by assuming she was polling poorly.  The only problem with that is if she was there's no way Democrats pump $224,000 to Sodders in the final two weeks.  Clearly one Party had a bad read on this race, and it's likely it was the Democrats.  Since Sodders won by 2,263 votes it's hard to believe he needed the near quarter-million dollars at the end.  I tend to agree with the establishment that this race became too heavy of a lift with Jech as a candidate—even though she was badly outspent, it is still pretty amazing to have a 121 voter registration advantage going in and lose the election by well over 2000 votes.
Part 2 Upcoming
Later this week we will look at the other two painful Senate loses (SD 30 and SD 26), document some trends occurring in these five races, and then, finally, make some judgements on what could have been done differently   The ultimate goal here is not to call any particular person or organization out—the goal here is to identify the shortcomings so they can be corrected.  Ironically it appears that two years from now Senate Republicans will be in the exact same spot of needing to flip two seats for control.
If a better effort and strategy are not employed—the brutal result will surely be the same.
((To Go Straight To Part 2 Click Here))
About the Author
Mr. Arnold is a long time constitutional conservative. He holds a Bachelor of Arts Degree in English Literature from the University of Iowa. Over the last few years he has been involved in numerous political campaigns, most recently serving as campaign manager for an Iowa House candidate and serving as a city chair for Tom Latham. He is self-employed, running a small business in Ankeny, Iowa where he resides with his wife.
Sorry, comments for this entry are closed at this time.