Filed Under: 2012 Elections, Featured Local

Print This Post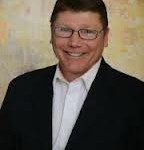 Below are links to flyers for two upcoming events for Senate candidate Dave Edwards.  If you are in his district and want to learn more about him and his positions, these are perfect oppurtunitiues to talk to him in person.
Family Fun Fest & Chili Supper!          (Adobe Acrobat required)
Fall Freedom Fest Motorcycle rally!   (Adobe Acrobat required)
Below are the official endorsements Senate candidate Vicki Stogdill has earned this week:
Iowa Family PAC endorsement           (Adobe Acrobat required)
National Federation of Independent Business Endorsement
About the Author
Mr. Arnold is a long time constitutional conservative. He holds a Bachelor of Arts Degree in English Literature from the University of Iowa. Over the last few years he has been involved in numerous political campaigns, most recently serving as campaign manager for an Iowa House candidate and serving as a city chair for Tom Latham. He is self-employed, running a small business in Ankeny, Iowa where he resides with his wife.
Sorry, comments for this entry are closed at this time.