Filed Under: Featured, Republican Party of Iowa

Print This Post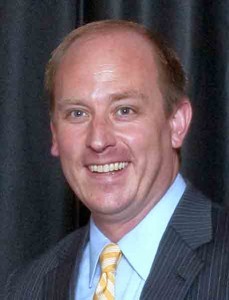 Matt Strawn, Chairman of the Republican Party of Iowa (RPI) for the past two years, ran unopposed this morning and was elected unanimously by RPI's State Central Committee. Â More information can be found here.
Matt has provided very solid leadership these past two years and was no small part in the Republican election victories in 2010. Â I've had the opportunity to work with him during this time and have found him to be extremely effective at leading his staff and he has a strong sense of what really needs to be done to ensure that Republican priorities are moved forward. Â He is a valuable asset to Republicans in Iowa.
It's also great to see that Jim Kurtenbach will continue as RPI Co-chair. Â Congratulations to both Matt and Jim!
About the Author
Mr. Smith is the Publisher of The Conservative Reader. He is Partner/Owner of Ambrosia Web Technology as well as a Systems Architect for Wells Fargo. Art hold a degree in Computer Science from Drake University in Des Moines, Iowa, and is a political blogger at the Des Moines Register. Art's views are purely his own and do not necessarily reflect the views of Wells Fargo.
Sorry, comments for this entry are closed at this time.