Filed Under: Featured, Health Care Reform

Print This Post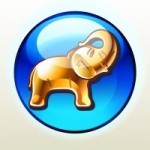 DES MOINES – Republican Party of Iowa Chairman Matt Strawn issued the following statement on today's passage of health insurance legislation by the U.S. House of Representatives.
"Instead of working for bipartisan reforms that most Iowans could support, Iowa's congressional Democrats chose a partisan approach that amounts to a staggering, half-a-trillion dollar cost to the American taxpayer while giving the federal government an unprecedented amount of control over personal health care decisions.
"The blatant disregard shown for the opinions of everyday Iowans who oppose this partisan bill is offensive enough, but it is unconscionable for Congressmen Boswell, Braley and Loebsack to force another $562 billion in debt on our children and grandchildren."
About the Author
Mr. Smith is the Publisher of The Conservative Reader. He is Partner/Owner of Ambrosia Web Technology as well as a Systems Architect for Wells Fargo. Art hold a degree in Computer Science from Drake University in Des Moines, Iowa, and is a political blogger at the Des Moines Register. Art's views are purely his own and do not necessarily reflect the views of Wells Fargo.
Sorry, comments for this entry are closed at this time.