Filed Under: Radio

Print This Post
Update: You can listen to the podcast of the show by clicking here.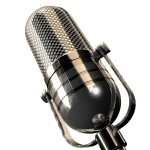 ~~~~~
So I got a request from Steve Deace to appear on The Deace Group round table on Friday (February 19) as Ted Sporer's stand-in.  I was a bit surprised since I've never actually been introduced to Steve face-to-face (we are friends on FaceBook, but then again other FB friends Bill Northey, who I've actually spoken with at length and who attends the same church I do, and all three Republican gubernatorial candidates whom I have at least shaken hands with) but I have exchanged messages and even called into his show recently (he actually said "Art's right"… got it on a podcast).
But, I am honored and look forward to the fray.  This quickly after ending my radio show on Des Moines Local Live is just too funny, and thankfully a one-time deal.  The show (for those of you who aren't familiar with Steve) is on WHO 1040 AM radio from 4:00 PM to 7:00 PM.  I believe this segment will be either in the 5:00 or 6:00 hour.  I will provide the podcast once it's available (probably late Monday).
I know that Jonathan Narcisse (I've actually gotten to know Jonathan) will be there as usual, and I'm not sure if Alan Koslow will be or not… he recently returned from a mission to Haiti.
About the Author
Mr. Smith is the Publisher of The Conservative Reader. He is Partner/Owner of Ambrosia Web Technology as well as a Systems Architect for Wells Fargo. Art hold a degree in Computer Science from Drake University in Des Moines, Iowa, and is a political blogger at the Des Moines Register. Art's views are purely his own and do not necessarily reflect the views of Wells Fargo.
1 Comment(s)
Shane Vander Hart | Feb 18, 2010 at 11:05 pm | Reply

Congrats Art! I'll try to listen in. If not live I'll definitely listen to the podcast.
Sorry, comments for this entry are closed at this time.