Filed Under: Featured, Polk County Republicans

Print This Post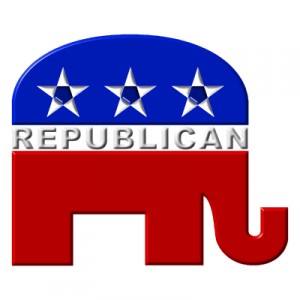 As we mentioned yesterday, tonight was the Polk County Republican Party election for Chair and Co-chair.  John Bloom of West Des Moines was elected Chairman and Will Rogers of Des Moines was elected Co-chairman.
There was a good-sized. group, including about 80 Central Committee members at Hillside Elementary School in West Des Moines.  The meeting lasted about two and a half hours.
The new leaders are both committed to working to build a stronger party, including improvements in the use and management of technology, and soliciting more active participation by committee and other party members in priortizing the party's work, plugging people into areas where their talents can be used effectively, unifying the message of the party, and getting Republicans elected.
We look forward to working with this team and finding opportunities to help promote the party's message.  I only met Will tonight, and have known John for a little over a year, and I believe they will make a great team!
Congratulations to both John and Will!
For those of you in Polk County, if you are not already involved, now is a good time to start.  We will have contact information available here at TCR: Iowa in the near future.
About the Author
Mr. Smith is the Publisher of The Conservative Reader. He is Partner/Owner of Ambrosia Web Technology as well as a Systems Architect for Wells Fargo. Art hold a degree in Computer Science from Drake University in Des Moines, Iowa, and is a political blogger at the Des Moines Register. Art's views are purely his own and do not necessarily reflect the views of Wells Fargo.
Sorry, comments for this entry are closed at this time.